WHAT'S AVAILABLE OUT THERE IN THE WORLD?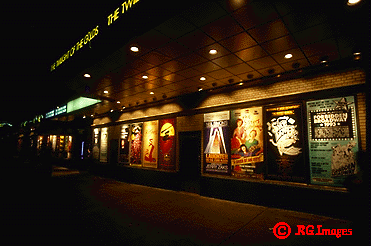 Did you know that practically every Broadway musical of the past 20 years has been professionally shot on video and is available to be seen at Lincoln Center at the Rodgers & Hammerstein library as part of the Billy Rose collection? Did you also know that almost anyone can see these shows at the Library if they have a good reason-such as you're doing a book on so and so, etc. No, they can't be taken out, you have to watch them there at a console.
The MUSEUM OF TELEVISION & RADIO located in New York is open to the public and they have a vast collection of almost every important TV show since the beginning of TV history up to the present. This, of course, features many musicals produced for TV. This is where I first viewed EVENING PRIMROSE. Again, they can only be viewed there (at a console). I strongly reccommened anyone making a visit to New York to make the Museum a stop. Their new quarters are breathtaking and feature many screeing rooms.
Many videos are commercially available-such as SWEENEY TODD, SUNDAY IN THE PARK WITH GEORGE, etc. Check your local video stores for some out of print videos. I recently found I DO! I DO! there. The first live Broadway Musical that was released on laser disc was INTO THE WOODS. Sondheim is important enough to have most of his past shows available on laser & video. Now what would you all give for lasers of PHANTOM, A CHORUS LINE, SHOWBOAT, FALSETTOS? Maybe some day. Look at it htis way. The videos exist at LIncoln Center-Maybe one day they actually will be released.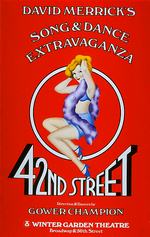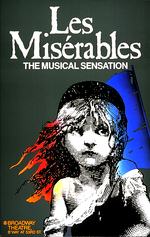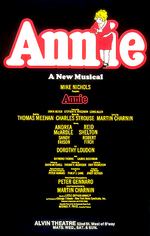 Are you aware that many of the Broadway Musicals are actually taped for TV but not shown in this country? Japanese TV, over the past couple of years, has shown the Broadway productions of 42ND. STREET, PACIFIC OVERTURES, WILL ROGERS FOLLIES, VICTOR/VICTORIA and many others. Why are they now shown here? For one thing, no producer in his right mind will air a show that is still currently running. But what about when the show closes? I guess "rights" have alot to do with it. Why has the BBC aired the fantastic THE MAKING OF SWEENEY TODD with great footage of Hal Prince & Sondheim (working at the piano) and not aired it in this country? Why hasn't A&E & BRAVO or PBS picked this up? Are there not enough musical theater fans in this country?
Some of the videos at the Lincoln Center archives are: COMPANY-1972 Wash, DC Nat'l tour; LIZA-Live at the Winter Garden 1974; GODSPELL- Off Bway at the Promenade-1974; A CHORUS LINE-Public 1975 original cast (b/w); CANDIDE-1974 Broadway revival; PACIFIC OVERTURES-1976 original cast; FIDDLER ON THE ROOF-1977 revival with Zero Mostel & Maria Karnilova; SWEENEY TODD-1979 original cast; SUGAR BABIES-original cast; SOPHISTICATED LADIES; 42nd STREET; EVITA w/Loni Ackerman 1982; A DOLL'S LIFE; ANNIE-1982 cast; FOLLIES-1 hours worth-30 minutes of sound footage with Dorothy Collins, Ethel Shutta, etc. & 30 minutes of silent footage with Yvonne De Carlo, Alexis Smith & Gene Nelson. NINE-original cast; A CHORUS LINE-Record breaking performance with all casts; THE HUMAN COMEDY-Public Theater; LA CAGE AUX FOLLES. There are hundreds more I'm sure. It's nice to know they exist.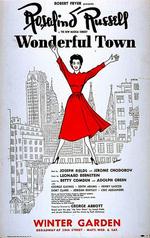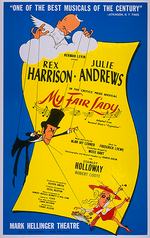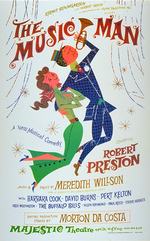 There is, of course, no substitute to watching a show live. No video or laser disc can replace that incredible high of being in the theater-having the lights dim-and then hearing the orchestra strike. I believe shows (like films) were meant to be seen in the theater. Watching these shows or films at home is just a reminder-not a replacement.
Wouldn't it be great to release a CD of a live performance of a Musical? A CHORUS LINE-COMPLETE & LIVE! On CD! On Laser! Maybe someday folks, our dreams will come true.