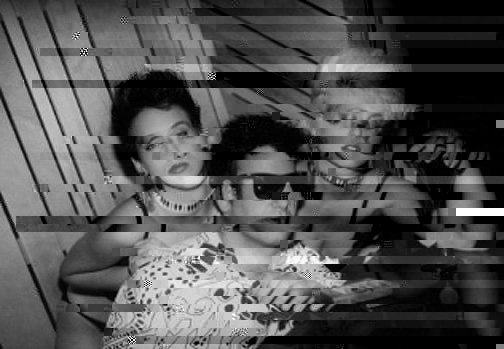 I thought it was mine
Be careful what you wish for
Produced & Recorded in 1985 this album features some of the best musicians in Woodstock, NY-Richard Morton, John Sebastian, Eric Parker, Cindy Cashdollar, The great singing of Amy Fradon & Leslie Ritter, Vinny Martucci, Ralph Carney (Tom Wait's sax player), Harvey Sorgen with great horn charts by Josh Shneider and many more.
You may now here MP3sfrom Whose Fantasy Is This
The whole true story told in songs on
LAST TIME an introduction to the craziness in which I spit out what brought me to this point.
THIEVES IN THE JUNGLE"Is it worth it for us to live a lie?"
GINGER "In this dirty room you belong to me."
THERESA FROM CLUB MED "Fly away to Martinique with me."
LISA'S EYES"Wish I can stay forever...in Lisa's eyes."
TAMARA "in the pale pink sky...Tamara don't pass me by."
COME ON OVER "We're not really friendsbut it's such a sad day"
CAT CLUB "I'll be anything that you want me to be."
WHERE'S THE TEARS? "Here's the pain but where's the tears?
COMING BACK TO ME "It's hard to know exactly what I see?
HOUSE OF BLUE "Spent the night in her arms loving life, but will I lose her like I lost my wife?"
MONICA "Will there ever come a day when Monica will come to the waves with me?"
THAT SWEET LITTLE MARYLAND TOWN "The sweetest little rosebud in the sweetest little state"
DO YOU EVER THINK OF ME? "I know I'm someone special to somebody out there."
Produced by Michael Bitterman & Richard Morton
The audiophile album-only 1,000 pressed-with the full 12" picture above and all the lyrics is $12pp
The audiophile cassette (no picture or lyrics) $10pp
Send check or money order to Michael Bitterman, 29 Paradise Way, Saugerties, NY 12477
want to use a credit card? try PAYPAL
To see musicals written by Michael Bitterman, go here