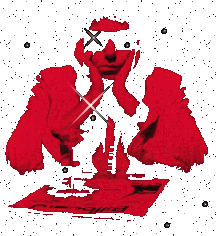 So, Who Am I?
MICHAEL BITTERMAN | 29 PARADISE WAY | SAUGERTIES, NY 12477
(845)246-4761
larrymidnight@earthlinknet
---
COMPOSER | LYRICIST | DRAMATIST | MUSIC PRODUCER | RECORDING ENGINEER
I grew up on Long Island in the 50s-60s mainly in Oceanside, Merrick & Great Neck. At the tender age of 7 I was on Pinky Lee's last NBC show - Pinky talked to me on it and there's a video of it. My step father, Jack Sobel, was Lenny Bruce's agent - he's mentioned in Albert Goldman's book LENNY and is seen in the HBO special-LENNY BRUCE; Swear to tell the Truth.
My mom knew Frank Sinatra for a while and she was at the Crescendo Club in the early 50s when there was this incident that's mentioned in Kitty Kelly's book "HIS WAY". She was at a table with Frank and Judy Garland. Actually, the real story I just learned -in my mother's own words are "We had been to a birthday party for Sammy (Davis). Judy and i wanted to see Mel Torme at the Crecendo. Frank said 'no' but when i said i was going anyway he decided to come. After the show as we were leaving, Mels press agent yelled out to frank to ask my name. Frank told him it was none of his biz $etc. The guy comes over to hit Frank and the guys from the parking lot were holding Franks arms down stupidly thinking they were helping him. Frank did not make the first hit. A dreadful night."
In 1957, after discovering the cast album of "WEST SIDE STORY" I knew this is what I wanted to do.
I went to CAMP TARIGO in Fleischmans, New York from '58-'63. I first started wriing songs here and was in many of the musicals-I played Will Parker in OKLAHOMA; Alfred Doolittle in MY FAIR LADY &, when I was 12, Harold Hill in THE MUSIC MAN.
I used to put on shows all the time when I was between the ages of 5 and 12. I had copies of the Perry Como show scripts and later on I built a theater in my home and produced musicals by lip-synching to the cast records.
I wrote alot and wrote TWILIGHT ZONE scripts. I sent one once to Rod Serling in 1961 when I was 11 and he sent back a letter which I still have. I still think The Twilight Zone was one of the best shows ever to grace television.
I discovered electronic music and prepared a piano myself without knowing what I was doing - only to find out later that John Cage had invented it. I wrote him and have letters as well.
After hearing The Beatles I knew I wanted to be a professional musician and writer. Basically it was John Lennon who changed me and I wanted to be like him. I wrote hundreds of songs in the 60s and performed live at the Gaslight Cafe in Greenwich Village. I formed bands - "THE LONG ISLAND SOUNDS" was one of the premier bands of the 60s on Long Island.
In 1966 & '67 I went to an incredible teen-age camp in Jackson, New Hampshire called HAMPSHIRE LODGE.
I signed withAlbert Grossman in 1969 (who was manager for Bob Dylan, THE BAND, Janis Joplin and many others.) I had a songwriters contract - this was the ultimate for me.
Would you like to hear some almosts?
Remember Mary Hopkins "Those Were the Days"? - well, I wrote what was going to be her second hit, a song called "Steps". The Grossman office sent a fellow to London to play it for Paul McCartney (who was producing Mary) - now here's where it gets interesting. After Brian Epstein (the Beatles manager) dies The BEATLES ware without a manager and who do they seek out - Albert Grossman - at that time the cunningest manager in the business. Albert had just signed on The Band and rejected The Beatles because he didn't want to take on all the headaches. Needless to say, McCartney rejected "Steps" and instead wrote a song called "Goodbye" - which sounds dangerously close to "Steps".
I almost had a song on the "PETER, PAUL & MOMMY" album called "THE BLIND OLD BAT" but the album was just recorded.
I wrote a song for THE BAND but when I learned Robby Robertson wouldn't do outside material, it was optioned by PROCOL HARUM who said they would do it live - but not record it. I figured I'd just start my own band, MIDNIGHT, and record it myself.
I made one of the terrible mistakes in my life a year later when I bought an album called the "GREAT WHITE WONDER" -the first bootleg ever. This was unheard Dylan. I happened to have a copy of the album when I met with Albert's publisher that day. He saw the album and said,"wait here" and went down to show it to Albert. Albert wanted me to go to court and testify that I bought this album. I told him I couldn't do that because I'm a big fan of Bob's and I hoped he understood that. Needless to say, my appointments were soon canceled.
I formed a band of my own called MIDNIGHT and we did my own material (sort of cross between PROCOL HARUM & THE BAND) but just as John Hammond from Columbia was about to sign us, the lead singer, Mitch Weissman left to play the role of Paul McCartney in BEATLEMANIA on Broadway.
I bought an ARP 2600 synthesizer and composed electronic music - WBAI in NYC played it and I had my own show - Mike Bitterman's Musical Murders.
I joined the musician's union as one of the first synthesizer players. I played on Barry Manilow's first album and as a programmer for Janis Ian. I also worked for Alan Klein - when he acquired APPLE RECORDS & THE BEATLES as a rehearsal pianist for his new acts.
I moved to Woodstock in 1973 and formed MIDNIGHT MODULATION - a recording studio where I recorded the WOODSTOCK MOODS & MOMENTS album in my living room. This album featured many local Woodstock artists. I pressed 1,000 of these and it's become a collector's item selling up to $50 in GOLDMINE. I have 100 sealed copies left for sale. $10pp.
In 1976 after seeing the show CHICAGO on Broadway, and catching a rose that Gwen Verdon threw at me (which I still have) my passion for Musical Theater returned and in a months time I wrote MANHATTAN - my first original musical, which was autobiographical.
In 1979 I put together a musical based on past musicals I worked on and produced it off Broadway in New York - it was called FIVE AFTER EIGHT and it played for 3 weeks with mixed reviews. The cast album was recorded by Original Cast Records and is now available on CD.
I am a huge collector of RARE TAPES - Broadway, Stephen Sondheim, ,Classic TV, etc. I published the MUSICAL THEATER COLLECTORS CLUB newsletter in 1992 specifically dealing with rare Musical Theater tapes.
In 1983 my family broke up and I was desolate - I had just built my new studio that year and had met Stephen Sondheim to speak with him about producing an album of songs of his to be sung by pop artists. His words to me were, "put your love into your work."
I did just that by writing about 100 songs about the breakup of my family and the new life I was now leading. I took the best of the songs and produced and recorded the album, WHOSE FANTASY IS THIS? with the help of many local musicians - including John Sebastian, Ralph Carney (Tom Wait's sax player), Leslie Ritter & Amy Fradon and many more, I pressed 1,000 LPs - although this was 1985, LPs were still king and definitely better quality as I pressed them on virgin vinyl and had them digitally mastered. 500 of these individually numbered lps are left and I'm selling them for $10pp each. For those of you with turntables, you won't be sorry with the quality. The album is very eclectic and I also have a cassette version for $10pp as well. More important, I'm issuing volume 2 of FANTASY next year. These were all written and recorded the same time as the first - I didn't have room for these and I was scared to release some of them as I really wear my heart on my sleeve.
In 1987 I needed to escape and my next door neighbor/photographer Charles Gatewood turned me on to a place where I can get away from my problems-I give you my true story on ESCAPE TO ISLA MUJERES
Here is my interview with the Woodstock Times .
In 1983 I was set to produce and album for Stephen Sondheim which featured current pop singers singing his songs. Here's the story on 'It Would Have Been Wonderful'

---
WORKS I COMPOSED

WHOSE FANTASY IS THIS?
1985 pop album - produced w/Richard Morton
Full autobiographical LP release. I wrote the music & lyrics for all songs. Released in 1986.


FIVE AFTER EIGHT
An Off-Broadway Musical produced in 1979. I Produced & wrote the score.
Cast album & CD released by Original Cast Records.


WE'RE NOT WHO WE THINK WE ARE
A Musical produced in Woodstock, NY in 1977. I Produced, directed & wrote the score.

CLUB CAR - 1980 - A pop opera - I wrote the full score.
RASPUTIN - 1981 - I wrote music for the score with lyrics by Dennis Drogseth.
DEMIGOD OF E. 78th ST. - 1983 - Again, I wrote music for the score with lyrics by Dennis Drogseth.

---
RECORDS I PRODUCED

WOODSTOCK MOODS & MOMENTS

1975 Sampler LP of local Woodstock artists.
Contraband; Jerry Moore; Otis Smith; Woodstock Coop; Rolf Kempf; Michael Bitterman; Cyril Caster; Marc Black; Dorothy Carter; David Mowry
CD repressed & released in 1990 by ESP DISK.

A WOODSTOCK SAMPLER

1987 tape release of local Woodstock, NY artists.
Denise Jordan Finley; Peppy: Dennis Yerry; Steve Thomas; Allen Kovler; Richard Morton; The Phantoms; Franko Richmond; DC WONG; Michael Bitterman; The Shoo-Bops

DENISE JORDAN FINLEY

COMPANY WIFE
1985

FIVE AFTER EIGHT

OC ALBUM:
1979 - LP released. 1992 - cast CD released on Original Cast Records
---
A MERRY MEOW CHRISTMAS
1992 release. I produced, arranged & performed all songs.

OBLIVION GRIN
THE PRISONER - 1989
---
24 TRACK DIGITAL RECORDING STUDIO
JEAN REDPATH - A FINE SONG FOR SINGING:
Scottish songs

PRISCILLA HERDMAN - SEASONS OF CHANGE

OBLIVION GRIN - PRISONER
Engineered and produced
1989

CORN OFF THE COB

TWANG - SKELETON MINT

NOBODY FAMOUS - BUSTER

DENNIS YERRY - NATIVE SON

STEVE THOMAS BAND - INNOCENCE

RICHARD SHULMAN-AWAKE,ARISE,ASCEND

WOODSTOCK CHILDREN'S CENTER CHRISTMAS

WOODSTOCK WONDERWORKS


---
Additional credits...
Taught Guitar & Piano since 1971.

Staff songwriter for Albert Grossman

Synthesizer programmer & player for Janis Ian, Barry Manilow & many others

1971-graduate of INSTITUTE OF AUDIO RESEARCH

Rehearsal pianist for Alan Klein & Apple Records - early 70s

Taught Guitar & Creative Music Production at ULSTER COUNTY COMMUNITY COLLEGE

Taught Synthesizer for Karl Berger's school - CREATIVE MUSIC STUDIO

Composed, produced & recorded radio jingles for AUDIO IMAGINATIONS in Kingston.

Taught creative music/recording workshops for Woodstock Elementary school

Published newsletter - MUSICAL THEATER COLLECTORS CLUB - quarterly
---