MUSICAL THEATER COLLECTORS CLUB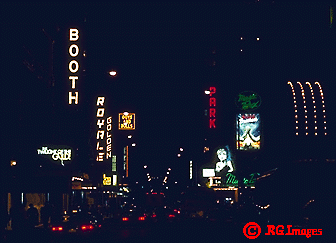 In 1992 I published a quarterly newsletter that featured articles on Broadway/Musical theater rare recordings. My aim was to review tapes-both audio & video-that are not commercially available. Besides the reviews, I had contests (where I gave away copies of my off Broadway musical-FIVE AFTER EIGHT), Polls, tidbits, etc. On these pages I will print the bulk of articles I wrote as well as take a poll on what your favorites are-shows, performers, composers, etc.
MEMORIES FROM AN ORCHESTRA SEAT
I was six when I saw my first musical MR.WONDERFUL starring Sammy Davis Jr. It was at the Broadway theater and I remember sitting almost in the last row. It was hard to see anyone from so far back so there was nothing that was outstanding that I recall. The biggest moment, though, was after the show, my mother took me down the outside alley towards the stage door and I met Sammy-my mother knew him-and he gave me his autograph-an 8x10 photo where he inscribed "To my buddy Mike, I love you-Sammy Davis Jr." My mom gave me the cast album which I played to death. If it wasn't for original cast recordings, most of these shows would be dead. It still holds a treasured part in my heart.
My grandmother, Carrie, is the one that really turned me onto Broadway Musicals. Taking me to BYE BYE BIRDIE, I remember seeing Michael Pollard, who played Hugo Peabody, sitting outside the theater-the St.James, on top of a car signing autographs to a group of gals in pony tails that strongly resembled that same group that belonged to the Conrad Birdie fan club. Still, the greatest memory of the show was THE TELEPHONE HOUR with that incredible set staged by Gower Champion.
CAMELOT,I remember, was most striking because of the set. It was like seeing a real palace on stage. I never realized the world can be created on stage with such precision.
The most fun musical I ever saw as a kid was CARNIVAL, staged again by Gower Champion, the show opened with carnival people passing out cotton candy and other goodies around the audience. The show opened on a blank stage and before you knew it a full CARNIVAL was erected. Jerry Orbach played a lame puppetter with such a great voice. It is my favorite Bob Merrill score. Again, it is the cast album that recreated all these wonderful memories for me. Fortuanatly, all these shows have been remastered for CD.
I think the greatest memory of any musical I saw as a kid was GYPSY with Merman. I was probably 10 and sitting in the second row orchestra right. Merman made her entrance from the rear of the theater walking down the aisle right by me. She stopped the show just by walking. Everyone stood up and applauded. I remember the incredible "christmas tree with strippers" as staged by Jerome Robbins as knowing that I never saw anything like that in my life. GYPSY and WEST SIDE STORY remain my two favorite musicals. They both had the same lyricist, Stephen Sondheim, who was just a name to me then, but even then I knew there was something magical about this man. Playing the cast recording of WEST SIDE STORY over and over again at seven years old and studying that album cover with Larry Kert and Carol Lawrence running down that New York street, studying every name in the credits-taking it all in. Even though I never saw the original production of WEST SIDE, I know the whole show in my heart. I actually had the book as a kid and I still believe that Arthur Laurent's books for WEST SIDE & GYPSY are text examples of what a great musical book should be.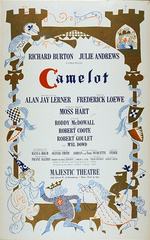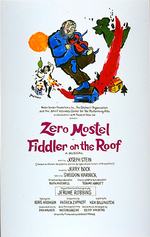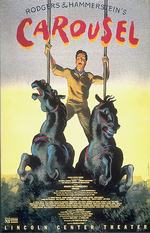 By the time I saw FIDDLER with Zero, I was well versed in Broadway. I built a theater in my basement at 10 and produced a series of musicals for the neighborhood. What these shows consisted of was lip-syncing the record of a musical as I staged the songs using the local kids. Not always having the book of the musical, I had to get the words by constantly playing the record over and over and sometimes, not understanding the words, I simply put down the word as it sounded to me-not even knowing what it meant.
HELLO DOLLY! was most memorable for Carol Channings eating scene where she gobbled up all those dumplings. It is my favorite Jerry Herman score. HOW TO SUCCEED IN BUSINESS WITHOUT REALLY TRYING-one of Frank Loesser's less appreciated scores, was thrilling to watch with it's cartoon sets.
Admittedly, when the BEATLES came out in 1963, I was hooked. At 13, they impressed me beyond belief. Musical Theater took a back seat to the fab four and the other great pop music that was emerging in the 60s.
It wasn't until 1976 when Broadway hooked me again. For my 26th birthday, I went to see CHICAGO with Gwen Verdon & Chita Rivera. From the beginning of the energetic Bob Fosse show with the jazzy score of Kander & Ebb, I was again taken by live theater and that next week I wrote my first musical called, MANHATTAN. I wrote 15 songs in a week. Perhaps it was the rose that Gwen Verdon threw to me at the curtain call of CHICAGO, which I still have, that put the bug back into me. Or, perhaps it was seeing a preview of REX the following week and spotting the shows composer, Richard Rodgers, in the audience and walking up to him and thanking him for all the wonderful music he has written, to which he responded with hardly a voice anymore-he had throat cancer-saying "thank you".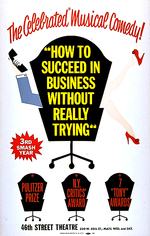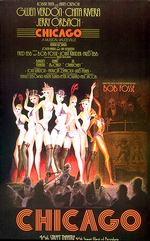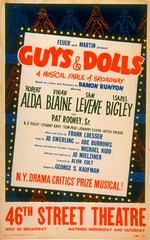 Musical theater songs can give moments like no other pop song can. This is simply because you learn who these characters are so whey they sing of heartbreak you feel for them more so than from an isolated pop song. Songs from Broadway can convey feelings that pop songs can never hope to achieve. Where 90% of pop songs are about love in many of it's guises, theater songs can sing of any emotion. As a songwriter, this is why theater songs are more challenging than pop.
Let me know how you got hooked and I'll print the responses in the next newsletter right here online. In fact let me post 5 Questions so I can get some idea as to what you're all into and I'll post the responses in the next issue.
1) WHAT ARE YOUR 3 FAVORITE MUSICALS IN ORDER?
2) WHO IS YOUR FAVORITE COMPOSER & LYRICIST?
3) WHAT IS THE BEST MUSICAL YOU EVER SAW ON BROADWAY?
4) WHO IS YOUR FAVORITE MUSICAL COMEDY STAR?
5) WHAT IS YOUR FAVORITE SONG FROM ANY MUSICAL?
On the following pages you'll find:
WHAT'S AVAILABLE OUT THERE IN THE WORLD?
THE SULLIVAN YEARS ON BROADWAY
ON TAPING, SONDHEIM COLLECTING & OTHER THINGS PEOPLE ARE PARANOID TO TALK ABOUT